In order to reach these goals, our project partners will implement the following innovations:
Reliable detection of collision risks
AIT – Austrian Institute of Technology
The AIT will implement pose-specific 3D tracking of VRUs based on measured VRU attributes (pose, 3D position relative to CAV) to aggregate the individual, imprecise estimates over time. This will allow more reliable calculations of collision risks.
An image-based classification for the visual detection of a turn intentions is also in development. In addition, a key-point detection approach with skeletal matching will be investigated with the aim of detecting arm posture indicative of a turning hand signal.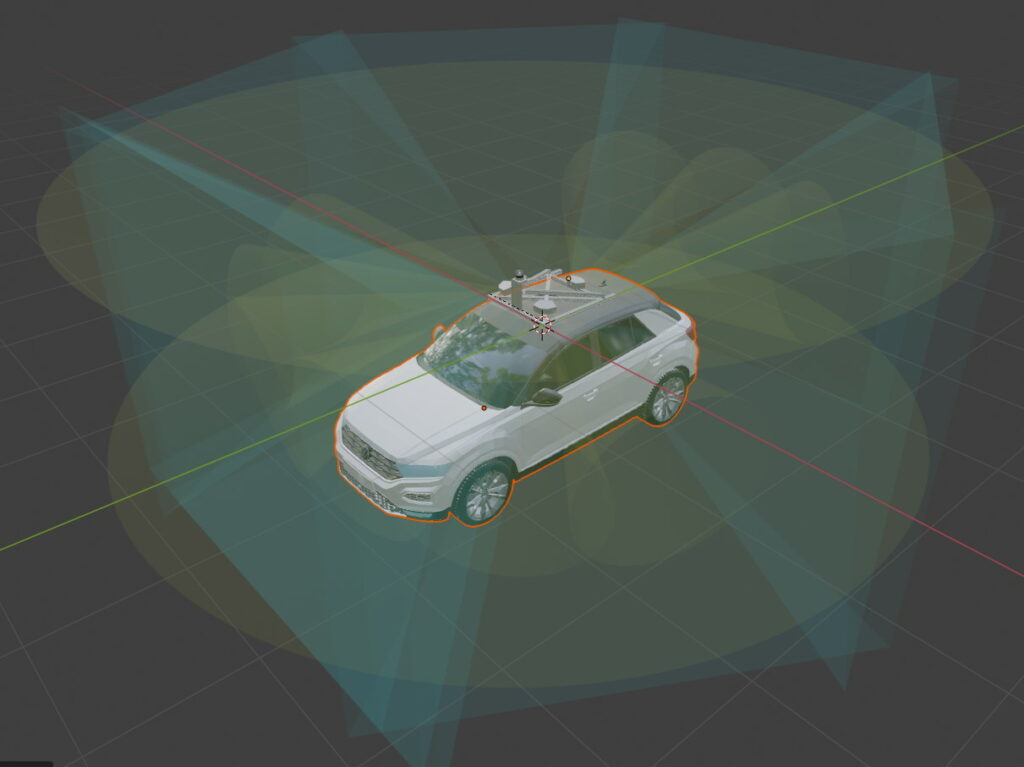 High-tech bicycles for increased security in traffic
Boréal Bikes
Boréal Bikes will be introducing several new instruments for the improvement of cycle safety. Their bike can be integrated into V2X communications systems, and will be provided with information about nearby connected vehicles. It features a complete array of sensors that provide real time telematics and feedback from user interactions. In addition, the bike can perform edge computing for advanced functions, like computer vision and point cloud semantic segmentation. It is also equipped with the latest localisation technology for precise positioning.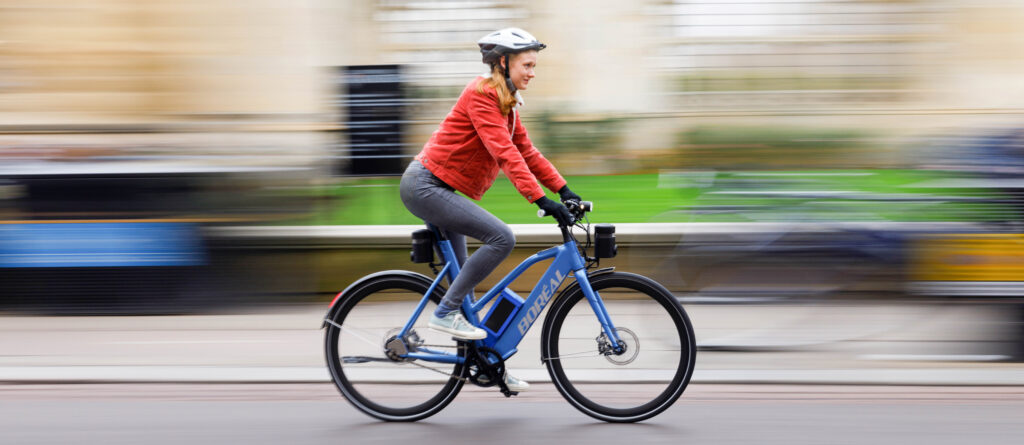 Kapsch TrafficCom
While video-based traffic analysis is not a new idea, using it for the targeted evaluation of bicycle data represents an important development. In particular, the interaction of video analytics and vehicle communication can provide unprecedented situational awareness. The latest ITS-G5 message formats, which are currently still undergoing development in terms of standardization, are used for communication. This involves functions such as the transmission of information about objects on the road (ETSI ITS-G5 CPM) or the improvement of the vehicle positioning accuracy (ETSI ITS-G5 RTCMEM). Above all, the expansion of V2X-communication from day-1 services, which focus on motor vehicles, to vulnerable road users (in this case, the bicycle) represents a new, innovative safety aspect.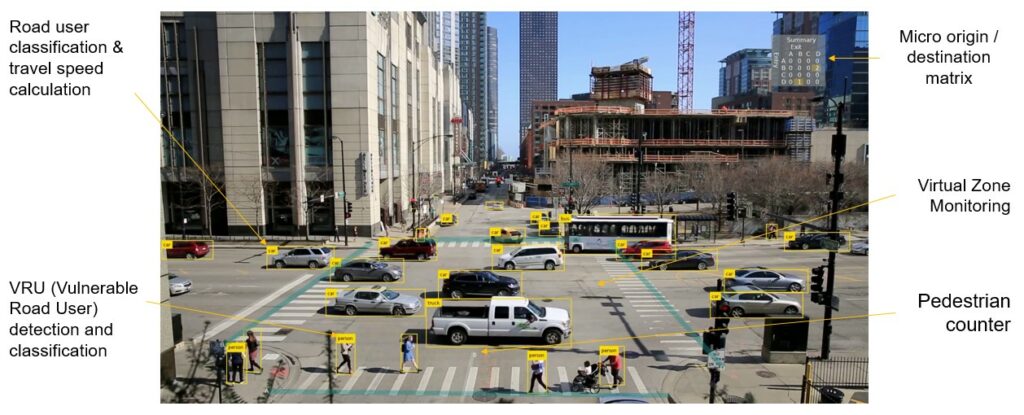 HD-maps for high-precision positioning
Salzburg Research, Department for Mobility and Transport Analytics
The research group Mobility & Transport Analytics is investigating how high-precision maps (HD-maps) can be used to support the analysis of cyclist movements at traffic junctions. For this purpose, the HD-Map generated in the Digibus® Austria project in the municipality of Koppl will be expanded to include traffic areas and traffic rules specifically for cyclists. Further, a second HD-Map will be created for a test intersection in the city of Salzburg.
A prototype for bicycles is being built to record the movement data of cyclists. This prototype will record the current location with high precision, recognise hand signals to indicate direction changes in real time and transmit them to other road users.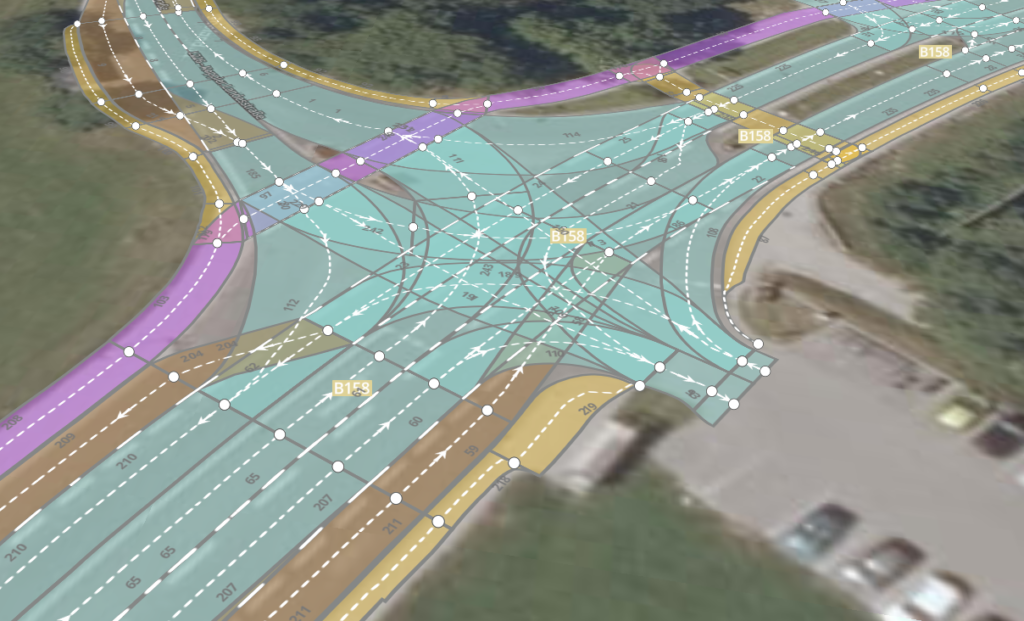 Better networking to bring cyclists together
Bike Citizens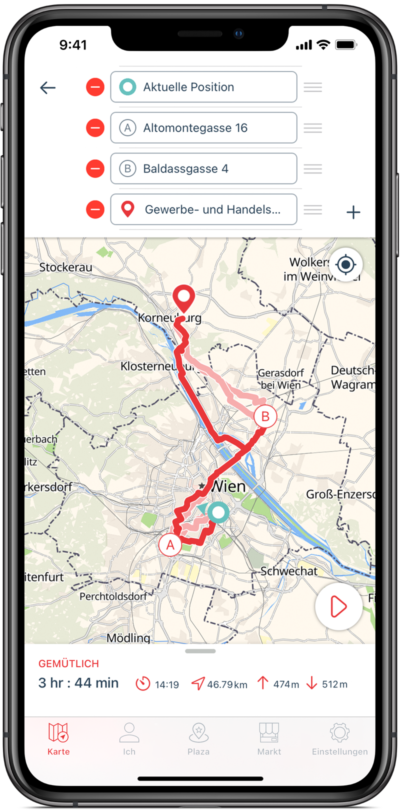 Current ITS systems lack good bicycle integration. The Bike2CAV project seeks to emphasize the role of the bicycle as a primary mode of transport – especially in urban areas. In future, every bike should be capable of actively interacting with connected vehicles (autonomous and non-autonomous) and road side units, providing the rider with augmented information sourced from on-board sensors and from remote communication partners.
Increased safety for cyclists through the recognition of collision risks
KFV – Austrian Road Safety Board
Through its involvement in the Bike2CAV project, the KFV aims to support road safety research in the assessment of cyclist collision risks. Vulnerable road users are particularly at risk in road traffic. With the development of non-distracting warning concepts, we hope to add to the current array of approaches that enable this group to participate safely and equally in road traffic.
Engaging in co-creation to develop group-targeted warning systems
Salzburg Research, Department of Innovation & Value Creation
Our co-creation approach, where we involve and cooperate closely with our target group and with experts, aims to promote the target group-specific development of prospective warning systems, and to increase the acceptance among cyclists of functional solutions and/or resulting products. The requirements for the warning system and the possible intervention mechanisms (haptic, visual, acoustic or sensory) are designed from the perspective of different cycling styles (risk-taking or cautious cycling styles). The warning system or information can be integrated into bicycles, into motorized vehicles, into the infrastructure, or brought to the cyclists themselves. Special focus is placed on the use of smart textiles (e.g., cycling gloves with integrated sensors) or materials (seat covers or backpacks).

Spatial models for identifying danger zones
University of Salzburg, Department of Geoinformatics
Spatial models for delineating danger zones for cyclists enable us to put results from traffic safety research into a spatial context. This in turn enables further environmental variables to be linked to traffic safety models and analyses. Moreover, the common spatial reference allows risk models to be integrated into the communication environments of connected vehicles. By using standardized data models (Lanelet2), we bring together collision data analysis, spatial risk models, and autonomous and connected vehicles.
Prototype for calculating collision risks
Salzburg Research, Department for Mobility and Transport Analytics
A prototype will be developed that will allow near real-time calculations of potential collision risks between road users at a traffic intersection. The movements of road users will be fed into a system as a data stream. These will then be integrated with a high precision map using a map-matching technique. Using this data, future trajectories will be calculated for all road users. By combining temporal and spatial information on road-user trajectories at the intersection, potential collision risks can be identified. Identified collision risks will be presented to road-users via interfaces (for example, via C-ITS messages).