Project lead
Salzburg Research – Mobility and Transport Analytics (MTA)
As an independent research institute, Salzburg Research offers expertise and sustainable solutions for complex challenges in the Internet of Things. People, products and machines are on the move and are increasingly wirelessly connected. Using motion data intelligence, Salzburg Research makes the movement of things measurable, links them reliably, and develops algorithms for meaningful analyses, thus increasing added value and efficiency.
In the Mobility and Transport Analytics (MTA) department, the focus is entirely on data in the field of mobility. Through intelligent analysis processes, multi-sensor fusion, map matching, or routing for high-precision maps, as well as real-time processing, analysis and interpretation of high-resolution driving trajectories, MTA seeks to open up the full potential of movement data for optimized fleet control, traffic control, or the evaluation of infrastructure measures.
Salzburg Research is responsible for the overall coordination of the project, as well as for its scientific management. In addition, in this project, Salzburg Research focuses its research activities on methods and their validation for the precise self-localisation of cyclists, evaluating the quality of these localisations. The aim of the project is to validate the methods developed by field-testing an integrated proof-of-concept prototype at two different intersections. Salzburg Research is also responsible for this task.
Project Partners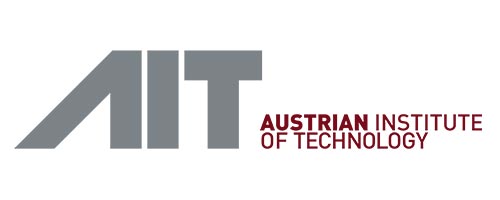 AIT – Austrian Institute of Technology
The AIT Austrian Institute of Technology is Austria's largest non-university research institution. Around 1,400 employees throughout Austria are currently researching the development of tools, technologies and solutions for Austria's economy that will keep it fit for the future in accordance with the "Tomorrow Today" principle. In the Assistive & Autonomous Systems competence unit, employees focus on image processing to assist different systems in becoming autonomous. These systems range from autonomous braking tramways to self-driving machines. Customized solutions for industry, traffic or agriculture are offered.
AIT's contribution to this project focuses on reliably detecting cyclists in road traffic, even under difficult conditions. In addition, AIT is working on recognizing and understanding cyclists' intentions. The visual interpretation of hand signals is an important source of information for the timely anticipation of possible changes of direction on the part of cyclists. To achieve this, employees draw upon their experience and research in the field of autonomous driving and cooperative robots. Currently, the competence unit has achieved first successes in determining the orientation of cyclists using new approaches from the field of deep learning, and is working on implementing systems for the recognition of hand signals using neural networks.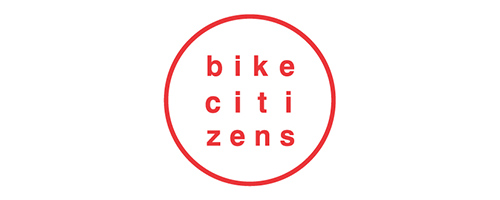 Bike Citizens
Bike Citizens is a young tech company that develops apps and provides web solutions to encourage cycling in urban areas as a daily means of transport. Bike Citizens provides a variety of cycling solutions from biking apps, to GPS data analytics, to digital biking campaigns. It also supports local rural and urban government with the implementation of communication and marketing campaigns. Its in-app gamification and incentive systems have been developed and tested largely in collaboration different European research entities. We support traffic management through specific target group reward- and motivational-campaigns, and particularly through data analysis insights gained into local everyday bicycle usage. Since Bike Citizens was founded in 2011, its vision has been to harness digitisation to motivate people to ride their bike.
Bike Citizens taps into the cycling expertise of the local community to better understand what kind of assistance systems should be developed, which information needs to be exchanged with other road users, and how the HMI (human-machine interface) of such systems should be designed in order to achieve the highest levels of safety and convenience. Hardware and software components are prototyped, integrated with the systems developed by project partners, and evaluated with the Bike Citizens community.
Boréal Bikes
Boréal Bikes is a sustainable mobility company based in Berlin. The company's mission is to develop innovative solutions to eliminate the major causes of bike-related road fatalities. In pursuit of this goal, Boréal Bikes focuses on leveraging available connected mobility and emerging driver assistance technologies for the benefit of cyclists. In the past, Boréal Bikes has participated in several research and development projects funded by IBB and the US Department of Transportation, and has been assisting OEMs, telecoms companies, and research institutes, as well as bike components suppliers, in developing state-of-the-art bike connectivity related innovations.
Boréal Bikes will be providing a research bike, as well as our experience and expertise regarding the integration of bikes into vehicular networks. The company will be responsible for providing complete access to a wide range of real-time highly granular vehicular data from the bike's perspective. The data will help researchers gain insights into cyclists' interactions with their surroundings and other road users. It will also provide feedback, and help to evaluate and validate assistance applications developed for improving cycle safety.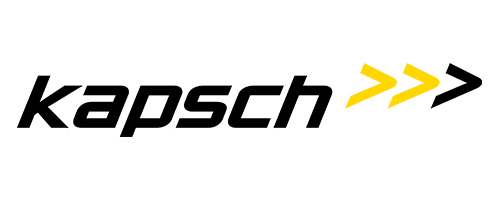 Kapsch TrafficCom
Kapsch TrafficCom AG, headquartered in Vienna and with offices worldwide, is part of Kapsch Group AG and is one of Austria's most successful technology companies. Its focus lies on intelligent mobility solutions, including tolling systems, video-based traffic analysis and autonomous driving.
Kapsch stands for innovative strength, pioneering spirit and customer orientation. The company has always invested heavily in research and development, seeking to bring new technologies to market maturity for the benefit of customers and users. Kapsch thus makes an important contribution to the responsible and sustainable construction of a mobile and connected world.
Kapsch TrafficCom AG will support the Bike2CAV project with two different technologies.
With the help of cameras mounted at the roadside, and in-house video analysis software, cyclists and vehicles on the road can be detected, collision risks identified, and warnings generated. Deep learning-based video analysis can be flexibly adapted to the respective intersection situation.
The information obtained from the deep learning video platform (bicycles detected, collision risks, etc.) is transmitted to a V2X roadside unit (RSU) and sent to all road users from there. Furthermore, a V2X vehicle on-board unit (OBU) is installed in the connected automated vehicle (CAV), and connected to the sensors in that vehicle. The OBU then communicates with the bicycle and the infrastructure via ITS-G5. Thus, on the infrastructure, all data from the bicycle and the CAV can be reported back to a central unit via the RSU in order to provide a general overview of the traffic situation there.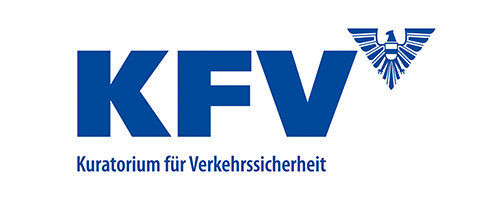 KFV – Austrian Road Safety Board
The Austrian Road Safety Board (KFV) was founded in 1959 as an independent association and has been working towards accident prevention and increased safety in Austria for more than 60 years. Today, the focus of its activities is on the physical and material integrity of people. The KFV's areas of activity include accident prevention in road traffic-, household-, leisure- and sports accidents, and the protection of property.
The KFV has many years of experience in the field of road safety and in the implementation of various road safety measures. In addition, it has significant expertise in the area of automated driving, and its impact on the safety of all road users. The KVF's work in this project focuses on the definition of collision risks, the development and assessment of warning concepts, and the evaluation of the proof-of-concept.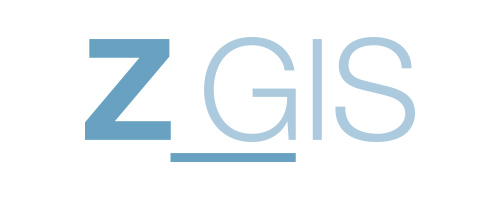 University of Salzburg, Department of Geoinformatics
The Department of Geoinformatics – Z_GIS at the University of Salzburg is recognised nationally and internationally as a centre of competence for GIScience. The Mobility Lab, responsible for one of the department's seven research areas, works at the intersection of GIScience and mobility research, promoting both fundamental and application-oriented research. Its research focus lies on the acquisition and management of mobility related spatial data, which constitute the basis of advanced spatial (simulation) models and analyses. We link these basic GIS research results to domains such as transport research, health or planning.
With our expertise in black spot modelling and the spatial analysis of bicycle crashes, Z_GIS is responsible for the definition and delineation of risk zones, which are then considered in a connected system. Furthermore, Z_GIS is involved in implementing and scientifically evaluating the proof-of-concept in selected testbeds.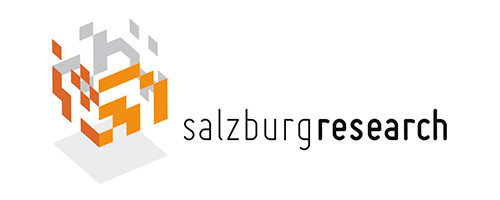 Salzburg Research – Innovation and Value Creation (IVC)
Datengetriebene Innovationen verändern die Wirtschaft und Gesellschaft. Sie tragen bei, Probleme zu lösen, Effizienz zu steigern und neue Produkte bzw. Dienstleistungen zu entwickeln. Das Internet der Dinge, kostengünstige Sensortechnologie, die Generation der "Digital Natives" und eine nachhaltige Lebensweise sind wichtige Innovationstreiber. Mit effektiven Methoden untersucht IVC betriebliche Erfolgsfaktoren, Mehrwert und Strategien für IoT-basierte Innovationen für Unternehmen in unterschiedlichen Marktsegmenten. Die Forschungslinie Innovation and Value Creation unterstützt Unternehmen bei der Analyse von Innovationspotentialen und der Auswahl, Umsetzung und Evaluierung von innovativen Projekten und Geschäftsmodellen.
Die Entwicklung innovativer Konzepte für datenbasierte Kollisionswarnsystemen wird von der Forschungsgruppe für Innovation & Value Creation mit Co-creation Ansätzen methodisch begleitet. Eine Umfrage in der aktiven und lebendigen Fahrrad-Community erhebt Informationen zum gängigen Fahrverhalten (Risikoprofile) und Anforderungen an mögliche Warnsysteme bei gefährlichen Situationen im Straßenverkehr aus Nutzer/-innen-Sicht. Diese ersten Einblicke werden mit Lead-Usern in Workshops vertieft und mit Expert/-innen evaluiert, um einen Kriterienkatalog für die weitere Entwicklung der Konzepte erstellen zu können. Die Funktionsüberprüfung der entwickelten Warnsysteme findet mit ausgewählten Lead-Usern in Laboren (Fahrrad-Simulator) statt und dient zur abschließenden Validierung der Mindestanforderungen der Warnsysteme aus Sicht von Radfahrer/-innen.